About Kwekerij Heutinck
In 1986, Peter was working as a landscaper but wanted to become an entrepreneur. He founded Perennial Plant Nursery Heutinck, at the Wessel van Eylllaan in Borculo. In 1997, his brother Hemmie joined the nursery to support him. With Peter's love for plants and Hemmie's analytical capability, and a shared vision for entrepreneurship, collaboration, and enthusing, Kwekerij Heutinck has grown into what it is today. Borculo is our main site, from where most of our plants are shipped. Due to significant growth, a new building was erected at this site in 2018, providing offices, loading docks, and a production floor. The site provides +2 ha of potted plant fields and +4 ha of undivided fields.
The growth
In 2006, Hemmie and Peter entered into a collaboration with Gerrie Wolters, to support each other and strengthen the nurseries. This resulted in the founding of Heutinck Pflanzen GmbH in Germany. The Nordkirchen site grows shade plants and produces summer shoots. All German customers are supplied from this site. At this site, we have a +1.5 ha greenhouse and +1.8 ha potted plant field.
In 2013 a further collaboration with Kwekerij Twenthe-DCW- in Enschede was entered into. This collaboration is a great addition to the existing two nurseries, both in terms of growing opportunities (modern greenhouses) and employment potential (social objective). We undertake many of the activities at this site in collaboration with DCW, the sheltered employment service of municipality Enschede. In a +1 ha greenhouse at our site in Enschede, mother plants are processed into base materials for the potted growth and half winter hardy, or semi-perennial plants, are stored for winter. In addition, this site offers +1.5 ha of open fields.
In 2015, a collaboration with Kwekerij Spitsbergen-Willemsen was entered into and Peter Willemsen came on board to strengthen the team. Two years down the line, we began collaborating with Novatec, who grow for us on contractual basis.
In 2018, the construction of the new head office in Borculo commenced, with the intention to provide adequate facilities for the next ten years or more. In 2019, that building was commissioned but, due to the unexpectedly rapid growth of the company, space is already becoming limited again.
Therefore, in 2020, we expanded to a new business site at the Needseweg in Borculo. This site primarily serves for picking, sorting, and shipping orders received through our webshop.
As of the start of 2021, we have acquired the consumer sales website KwaliteitsPlanten.nl. In addition, we have entered into a collaboration with Ubbink, which is now referred to as the Meddo site. This site will specialise mainly in the production of plant shoots and cuttings.
Our vision
Treating both our people and the environment well is very important to us. Therefore, our vision respect for people and nature.

We see our clients as relations we want to help and not as customers we need to sell things to. To be able to do this, our product knowledge must be extensive, and we will work continuously to ensure that knowledge is kept up to date.

Our goal is to safeguard the quality and authenticity of the different types of plants and to deliver our products to the quality standards our customers desire. In addition, in our opinion, it is important to stimulate a positive economy and to offer healthy price levels.

We strive to provide an enjoyable working environment for all employees, offering sufficiently challenging and engaging work, focused on everyone's specific capabilities.

We also believe social responsibility should be a core value that we take into account in the decision-making process at every level. At a local level, we do this through intensive collaboration with the DCW-company of municipality Enschede.

Sustainability is becoming ever more important at our nursery, so we are constantly trying to do our growing more conscientiously. As part of this, we are doing a study into peat-free potting soil, to reduce environmental impact. We have also recently taken the first steps towards self-sufficiency by having solar panels installed on our roof.
Vision for the future
We are preparing the company for the future. Which includes strengthening the management team, with a focus on appointing younger managers. In addition, we are working hard to train and educate people and to pass our knowledge on. Because we have been unable to find a software suite that was able to meet our needs, we are now developing our own ICT software. We have also created an automation department to help futureproof our company.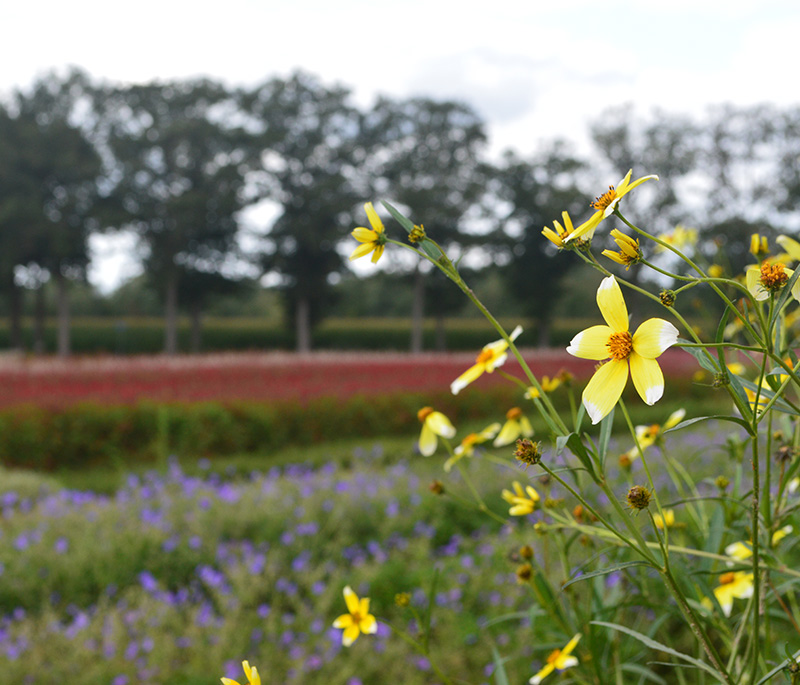 Our sites
Perennial Plant Nursery Heutinck has five sites, four of which in the Netherlands and one in Germany.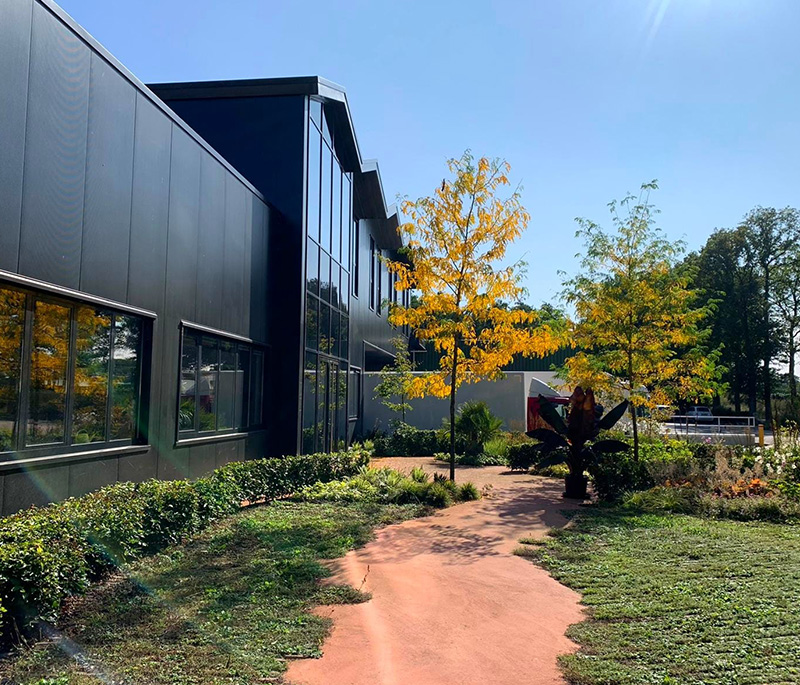 Borculo
Wessel van Eylllaan 3
7271NT Borculo, Nederland
+31(0)545-274164
Only for businesses
Nordkirchen (DE)
Zur Lindert 21
59394 Nordkirchen, Duitsland
+49-2596-93973
Only for businesses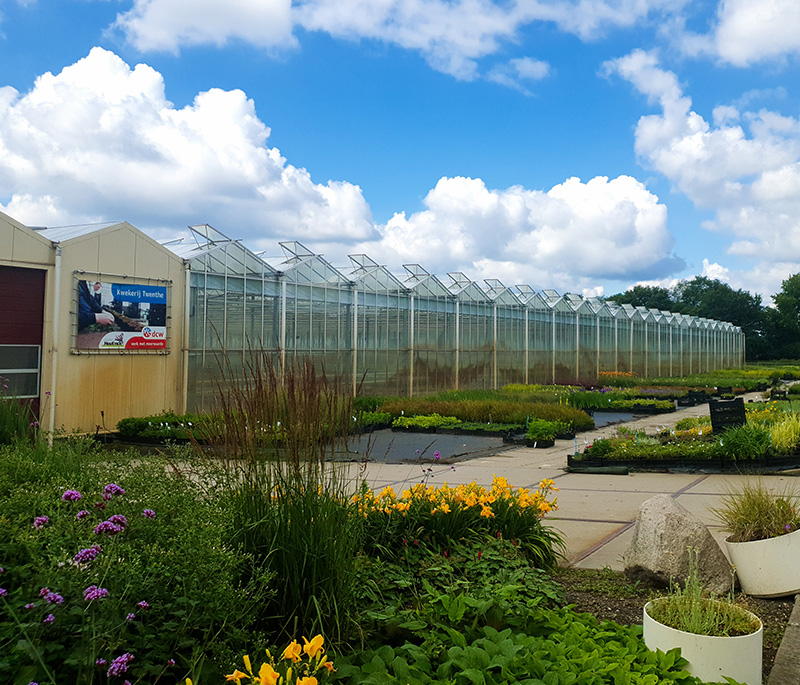 Enschede
Blijdensteinbleekweg 30
7524DD Enschede, Nederland
+31(0)53-4803530
Only for businesses